Recent Blog Articles
Let's get two caveats out of the way first: I'm neither a Muslim and nor am I religious in any sense (I come from a Sikh family). Secondly, anyone who's read my work knows I have zero sympathy for religiously motivated terrorists. In fact I even supported the invasion of Afghanistan in 2001 to take out the Taliban.
Yesterday the Evening Standard said in its Editorial Comment: "Muslim communities must be far more outspoken about this: we look to them, for instance, to organise protests against the Islamic State."
I've also seen various tweets by people asking why more Muslims aren't speaking out against ISIS, or condemning it. In response there's this.
If you think Muslims aren't condemning ISIS, it's not because Muslims aren't condemning ISIS. It's because you're not listening to Muslims.

— Hend (@LibyaLiberty) August 20, 2014
But even asking for condemnations is ridiculous. Muslims globally are no more responsible for the actions of ISIS than British Jews are for Israeli war-crimes. During the Gaza offensive no one asked British Jews to apologise for the Israeli bombs that killed hundreds of children. This is despite the fact that British Jews do go and fight in the IDF.
Demanding that Muslims condemn ISIS is xenophobic because it implies that they are sympathetic to the terrorist group unless they state otherwise. It implies all Muslims are responsible for the actions of terrorists. And there's a double-standard because other minorities aren't held to the same standard.
Yes, I'm aware that British Muslims have gone to fight with ISIS. But we live in a free country and British Mosques can't stop people from travelling to Syria any more than the police can stop crimes before they happen.
Furthemore, the condemnations are useless, however reassuring they may sound. This is all a charade, like how politicians feel obliged to make a public statement of grief when someone famous dies.
The jihadis at ISIS and their sympathisers already see 99% British Muslim organisations and commentators as apostates. They're executing religious Shias in Iraq daily – you think they care what the Muslim Council of Britain has to say? They don't even care for the Muslim Brotherhood.
Lastly, it's worth noting that most of the victims, and most of those fighting ISIS daily, are Muslims. The image above is of Kurdish soldiers fighting ISIS.
In other words, Muslims are being criticised for not condemning a group that is mostly killing Muslims. It's ridiculous.
Britain needs a serious discussion about how to counter those people with extreme views here. We also need a discussion of British foreign policy in the Middle East. But asking all Muslims to condemn ISIS does not advance either of those much needed debates, it just illustrates idiocy.
—
ALSO READ: The ISIS leader was NOT trained by the CIA or Mossad, and Snowden didn't say it
In the Observer today, I debate Nick Cohen on whether the Tricycle Theatre in London was right to ask the UK Jewish film festival to 'reconsider' its funding from the Israeli government.
There are two additional points I want to make that I didn't have the space for.
The slippery slope
Nick Cohen ends by writing:
From George Galloway declaring Bradford an "Israel-free zone" to Islamists in the East End of London raising jihadist flags, a dangerous antisemitic mood is growing. By defending worthless bureaucrats who intimidate a Jewish – not an Israeli but a Jewish – festival because it won't accept their double standards, you are adding to it – thoughtlessly, I am sure.
My response to him is this:
I think the slippery slope argument is worth keeping in mind, but I don't think we are there yet. You have been criticised plenty of times for demonising Muslims and contributing towards an Islamophobic atmosphere too, and I'm sure you'll appreciate the irony.
We can all stand up against racism while rejecting tainted money. I fully condemn Galloway and his ilk, and I believe my voice carries more weight because I also condemn the attacks in Gaza. If the slippery slope argument was carried towards its full logical conclusion every time, then you (Nick Cohen) and others (including myself), would not be allowed to criticise Islamists for fear it would further inflame Islamophobia.
Nick Cohen applies this standard to Jews but not Muslims
'Asking Jews to take a stance on Israel'
The other key point made by critics of Tricycle is that by asking the UKJFF to reject Israeli funding, Jews as a whole are being take a stance on Israel.
But let's flip this around. That stance implies we can't ask Muslim groups to reject Saudi money because that's asking them all to state their allegiance regarding the Saudis.
It would also mean no Hindu or Indian group could be criticised for taking Indian government money, even though there may be several good reasons in certain circumstances for doing so. Persian groups wouldn't have to account for Iranian money… and so on.
That would make it near impossible to debate the influence of foreign money because this charge could be raised by almost any ethnic group at any time.
I don't think Tricycle raised the issue because they wanted all Jews to take a side. It was a legitimate response to the pressure they had given the ongoing conflict.
If I had a penny for every time someone said this to me on Twitter, I'd have bought myself a min-island in the Bermuda by now.
Yes, the United States supports Israel with military aid every year. It also licenses American companies to sell Israel military equipment every year.
But Israel won't collapse tomorrow if the US cut off their aid. Let's just go over the numbers to explain.
The United States gave approximately $3.2 Billion to Israel last year. Here's the breakdown
That includes a sum of $3.1 billion as military aid.
It provides another $504 million in funding: for Israel's Iron Dome anti-rocket system ($235 million) and the joint US-Israel missile defense systems David's Sling ($149.7 million)
And there are a few other systems that amount to around $100m. There's a breakdown here (PDF)
As a proportion of Israeli spending that used to mean a lot – sometimes as much as a quarter of Israel's defense budget.
It doesn't any more, primarily because Israel has had a healthy and growing economy. In 2000, Israel GDP was $124.9 Billion. Last year it was more than double that – $291.3 Billion. In comparison, Egypt has a smaller GDP ($271 BN) even though it has 10x the population (more comparison: India's GDP: $1.8 Trillion; UK $2.5 TR; USA $16.8 TR).
In other words, US military aid to Israel is now worth merely 1% of its GDP. It's a bonus, not essential money.
The country is doing so well it has more cash than needs, thanks to the recent discovery of gas reserves. It is discussing setting up a sovereign fund and discussing where to invest that surplus.
In fact, this situation has even led some pro-Israelis to call for the military aid to be cut to Israel, on the basis that Israel would then have to rely even less on its ally. They don't want Israel to be seen as subservient to US interests and clearly think Israel will do just fine without American money.
The point is, US military aid to Israel has largely become an irrelevant factor in this war or the future. Cutting it off won't hobble Israel. If America abruptly withdraws it over illegal Israeli action, then it may force a change in behaviour but that is a highly unlikely scenario.
A court judgement out this week sheds light on a very under-reported and rarely-discussed problem within South Asian communities in the UK.
In 2007 I reported for BBC Asian Network on women who come to the UK as brides from South Asia, and the potential problems they face. Since many don't speak English (and are sometimes discouraged from learning it!) – they are more vulnerable to being abused, exploited, beaten or abandoned. One way to help, I argued, was to make it compulsory for them to learn English, so they could more easier seek help when needed and play an active role in British society.
Here are the facts of the case, as laid out in the court judgement. What's extraordinary about this case is that a British law-firm (Dawson Cornwell) fought on behalf of this woman and won a judgement against the man. I hope it sets a precedent and serves as a warning to other men thinking of abandoning their wives.
* * * * * *
A very young wife was lawfully brought to the United Kingdom, where she was dependent upon her husband and his family, and where she gave birth to a child who has major disabilities. Her husband made little effort to secure for her the immigration status to which she was entitled and when the marriage got into difficulties, she was then sent out of the country with no right to re-enter. The result is that she and her child have been separated for the past three years, a situation that is a wholesale breach of their right to respect for their family life under Article 8 of the European Convention on Human Rights.
The child, S, was born in 2005 and is nearly 9 years old. He has very severe learning and communication disabilities. His parents are both of Pakistani origin. The father was born in England while the mother came here in June 2002 after an arranged marriage that was celebrated in Pakistan in 2000 when she was around 15 years old.
In December 2012, the father pronounced a talaq. In August 2013, the mother remarried in Pakistan. She says that this marriage was a marriage of convenience. Her father was planning to arrange for her remarriage to a person of his choice and she went through a ceremony of marriage with someone else to prevent this. Her evidence is that she has never lived with this "husband" and has no intention of doing so in future or of bringing him to the United Kingdom.
The mother described several occasions on which the father and his mother would slap and kick her and pull her hair. These did not cause major injury and she did not seek medical treatment or, in general, complain to the authorities. However, on 7 February 2011, she did make a police report and went overnight to a refuge. She explains this as being because the father struck S on that occasion. The father denies any violence whatever.
The judge also writes:
The father's failure to secure the mother's immigration status was a gross dereliction of his responsibility towards her and towards S. In his evidence, he claims that he was unaware of her precarious position, having left matters of that kind to his own father. He says that when she left the country in July 2011 he did not know what the position was. I found the father's evidence incredible and I reject it. He knew perfectly well that if the mother left, she could not return. The reason why the father and his family were so careless of the mother's position was because it suited them.
Having considered all the evidence on this issue, the judge found that the mother was tricked into going to Pakistan. He also made it easier for her to travel back to the UK and see her son, and forced the father to give her some visitation rights.
Well done on the judge on handling this so well.
It may be that this case also sets a precedent for other 'stranded' spouses. As the judge said right at the beginning:
Where one party to a failing marriage has secure immigration status and the other does not, the opportunity arises for the former to exploit the latter's weakness by taking advantage of immigration controls. This case is a bad, but by no means unique, example of what has come to be known as the stranded spouse.
Indeed.
—
If you are being affected by this (or other issues like a forced marriage) and need some support, get in touch with Sharan Project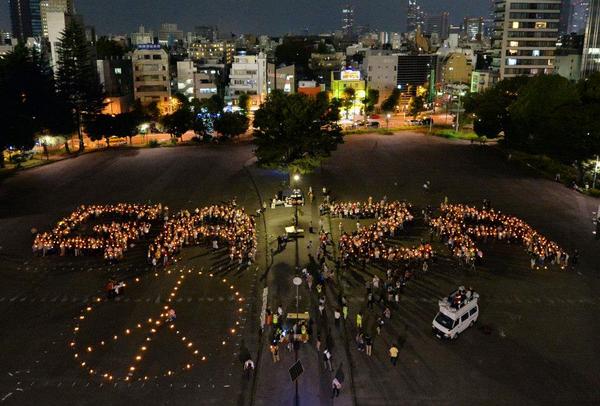 The other day, in a discussion among friends on Israel's attack on Gaza (I generally avoid them, even on Twitter), one said Hamas started the latest round of shelling by bombarding Israeli towns and inviting a response.
I have no way of verifying this, so I shrugged. Its irrelevant who started it.
On social media I've seen Israelis blame Hamas and say they're merely defending themselves, so they're justified in attacking Gaza. Israelis ask "what would you do if someone attacked you with rockets?". Its a really counter-productive question to ask, and it misses the wood for the trees.
Palestinians are a desperate people who live in an open-air prison camp controlled by Israel. Their lives are lived in squalor and poverty. This is beyond dispute; even Israelis know it. Israel blocks drinking water and proper sanitation even when its not attacking Gaza. It keeps building illegal settlements when there isn't a war going on.
Palestinians aren't stupid – they can see Israel wants to slowly annex their land until its too late for independence. In fact, its PM Benjamin Netanyahu stated quite explicitly in a (very under-reported) speech just last week that Palestinian weren't going to get independence.
That makes it even more likely that Hamas will provoke Israel into an angry response. They see it as the only real option available to them.
Every time Israel responds it is goaded into spending money, becoming more extreme, killing more Palestinians children and becoming more isolated from international opinion.
Sooner or later something has to give. The Palestinians have little to lose by carrying on by goading Israel. They already live their lives in squalor and under occupation.
Israel on the other hand has over-stepped the mark already to the point it has alienated most of European public opinion. A few more missteps, coupled with the rise of social media, and American opinion could rapidly turn against them too.
Once that happens Israel really will face an existential crisis.
The question for Israelis shouldn't be "what would you do?", but "how do we break out of this cycle?". But they're not asking that. Benjamin Netanyahu has stoked up his country enough that the majority want immediate respite and instant revenge. They've lost sight of the broader picture.
Israel may be winning the battle on the strength of its military now, but Hamas is winning the longer strategic war.
The Washington Institute recently published a note titled 'The War Between ISIS and al-Qaeda for Supremacy of the Global Jihadist Movement' – on tensions between the two movements.
Its worth emphasising briefly that there are differences between the two, mostly that ISIS are even more brutal than AQ and freely break many rules that Osama Bin Laden set for his own people.
But I think al-Qaeda has effectively lost the battle for terrorism supremacy to ISIS / Islamic State already.
All the world's focus, the momentum and the expansion is on side of ISIS, not al-Qaeda, which matters to the impressionable men who want to be on the side of winners not losers (like most people, really).
Plus ISIS is based in the Levant, which has much bigger symbolic value for Muslims than the mountains of Afghanistan. In Afghanistan and Pakistan, Al Qaeda militants have to hide from US drones or the Pakistani army. In Iraq and Syria, they have near free rein and their opposition is melting away (for now).
Most importantly, ISIS claim to have established an Islamic State – which has even more symbolic and religious value for the kind of impressionable men who want to get involved in jihad. I suspect more fighters will abandon Al Qaeda and join ISIS over coming months, effectively finishing off Osama Bin Laden's brainchild.
But what prompted me to write this short note was news of heightened security warnings across US airports. I suspect that US Homeland Security officials have come to the same conclusion and know this infighting has grave consequences.
Al-Qaeda leaders will be making the same calculations about ISIS and will likely re-double their efforts to regain momentum and attention. And in the terrorist world there's only one way to do that: by launching terrorist attacks in the West.
Orthodox British Muslims are frequently accused of ignoring the voices of women, especially liberal Muslim women, for good reasons. But they aren't the only ones doing it: liberal Muslim women are also frequently ignored and used by right-wingers with their own agenda.
It turns out that right-wingers are also happy to ally with liberal Muslim women to criticise orthodox Muslims, but will ignore these voices when it doesn't suit their agenda. Yep, I'm as shocked as you are!
This particular case involves the long-running dispute over the proposed 'Mega Mosque' in East London.
Tehmina Kazi, director for British Muslims for Secular Democracy, was the 'star witness' against the proposed mosque in a newly opened public inquiry, because she earlier objected to the anti-woman bias of Tablighi Jamaat, the group behind it.
But a few weeks ago she withdrew from the public inquiry.
Alan Craig, director of the 'Mega Mosque No Thanks' campaign, also described as a Christian fundamentalist, sent out a press release saying she was "intimidated by misogynist mosque supporters".
He repeated the claim in a video for by the homophobic and xenophobic group Christian Concern, which earlier objected to Aaqil Ahmed being appointed head of religion at the BBC just because he was Muslim.
But here's the thing – they're ignoring what Tehmina Kazi herself said.
The veteran religion journalist Ruth Gledhill wrote:
Alan Craig, director of the MegaMosqueNoThanks campaign, said she was 'intimidated by misogynist mosque supporters'. But Ms Kazi said: 'Withdrawing was a decision I did not undertake lightly. I did it after consultation with several trusted people and a number of assurances on women's increased participation and involvement in the new facility.'

…

However, Ms Kazi told Lapido Media that she had been neither harried nor pressured but had accepted the reassurances she had been given about the place of women in the mega-mosque community.
The claim she was intimidated was also repeated by Douglas Murray from the Henry Jackson Society a few weeks ago, who pretty much swept aside Tehmina's point and heavily implied she was intimidated into dropping her opposition to the mosque.
All this reflects the ugly tactics being deployed in the desperate desire to win public opinion.
The pros and cons of the proposed East London centre and mosque should be judged on its own merit by the inquiry. I'm not bothered either way.
But what shouldn't happen, inquiry or not, is the misrepresentation and spinning of a leading liberal Muslim woman's opinion, just because it doesn't fit the narrative of some right-wingers.
To me, this is a reflection of the same misogyny that Douglas Murray and his compatriots rail against.
A few observations on the ongoing crisis in Iraq and Syria.
1) British foreign policy is dead
Ed Miliband's fairly gentle questioning of Cameron yesterday in PMQs illustrated the obvious: there is consensus among the three main parties that there will be no military intervention in Iraq again. The same goes for President Obama, who has been proceeding far more carefully than he is given credit by the left and right. In one sense Syria has sealed the fate of military intervention: when a humanitarian and strategic disaster on that scale cannot elicit a US-UK response, its highly unlikely Iraq will. For better or for worse, we have given up major on military interventions in other countries. The American and British public are firmly against them, despite what commentators in the press say.
2) China is more worried about Iraqi oil than the USA
Less than a quarter of American oil imports are from the Middle East. The US isn't just a net energy exporter now, some say it may become the world's largest producer of oil by next year. Meanwhile, a majority of oil exports from the Middle East now go to Asia, and China is particularly exposed. If oil prices shoot up because of ISIS, I suspect China will throw money towards Iran to send more troops into Iraq and wipe them out. The geo-political plates have shifted significantly over the last ten years.
3) We'll look back at 'stable' ME dictatorships
The US supported dictatorships across the Middle East because they provided stability. I suspect we are about to see commentators on the left and right, who earlier wanted to see democracy across the Middle East, going back to supporting dictatorships for the same reason. To take one example, Mehdi Hasan would like the US government to prop up Bashar al-Assad in Syria. I've debated other lefties too who would prefer to see Assad propped up in Syria. The same may soon apply to Iraq, and will be an argument against popular uprisings in Bahrain, Yemen and elsewhere.
4) Kurdistan may arise
The strength of ISIS has strengthened the hand of Iraqi Kurds who, in the face of a disintegrating national Iraqi government, may demand an independent Kurdistan. This is on balance a good thing because the Kurds are a persecuted minority and don't have a homeland. But it may also increase sectarian tensions and there will be questions of how an independent Kurdistan would protect itself.
In my view there is little doubt the invasion of Iraq in 2003 lit the tinderbox across Iraq, but the conflict has taken a life of its own because its driven by deep-rooted sectarian differences. There is no appetite for military intervention in the foreseeable future, among politicians or the public, unless we are under provable, imminent threat. Whether that means we see a more peaceful world, or one where other countries (Russia, China) try and take advantage, remains to be seen.
A group called ISIS, which even some in the al-Qaeda leadership have disassociated themselves from, are now rapidly taking over large parts of Iraq. There is a sense of panic in the air because it obviously means more conflict in the Middle East, and more refugees trying to escape their brutal control.
But it has also sparked an odd debate here in the UK.
In the Guardian, Owen Jones writes: 'We anti-war protesters were right: the Iraq invasion has led to bloody chaos'.
But this has been obvious for a few years now. I opposed the invasion from the start and was at most of the demonstrations against it (including the big one in Feb. 2003). Only a few deluded idiots now believe the invasion of Iraq has gone well. In fact the invasion was a disaster from day one, despite attempts by Americans to stage a few stunts to pretend it was going OK.
So that's an old debate, while the one about ISIS is a new one.
Firstly, ISIS has grown out of the chaos in Syria, which we sat by and watched instead of working with Arab countries to end. We should have joined a military coalition with other Arab countries to bomb Assad's military installations and weaken him – thereby driving him out into asylum in Iran or elsewhere.
I wrote about ISIS in January this year, saying: "as these groups become prominent, the fallout is being felt in surrounding countries like Iraq, Lebanon, Yemen and even Pakistan".
Sitting by and watching has made things worse. We've gone from 20,000 dead in Syria ("if we intervene now, we'll make it worse") to nearly 200,000 dead (*silence*). The ongoing chaos has helped ISIS grow and destabilised surrounding countries. And all that is about to get worse.
As I said:
Intervention in Syria is not a matter of 'If', but a matter of 'When'. Do we wait until the situation spirals further out of control, and Al-Qaeda re-establish a powerful base, or go for damage limitation earlier?
Secondly, are we meant to be against countries militarily intervening in other countries? I ask because Iran is now sending troops into Iraq (without official invitation) to fight ISIS. What if those troops are used to suppress Kurds? Will people on the left raise their voice then?
Basically, we are sitting around watching the situation get worse, as many predicted. ISIS hasn't grown because we invaded Iraq (though we definitely wrecked the country and Saddam Hussain would have been better placed to quell them)… they've grown because Syria was allowed to spiral out of control.
Since we have now committed to sitting around and doing nothing, the situation in the Middle East is about to get much worse.
Addendum: in case it isn't clear, I've given up on the prospect of any military action now. We're now committed to sitting around on our hands and pretending it could be worse.
A bizarre notion has taken hold of some of my fellow Labour commentators. Some of them believe that the Labour party is going to get around 40% at the next election and win by a landslide. They believe this is not only possible but within reach.
This is a fantasy. The results of the 2015 general election are going to be close. Too close for comfort, in fact.
There are simple reasons for this.
1) In 2010 Labour got only 29% of the vote – its second worst defeat ever. The party had become intellectually exhausted, hollowed out and tired. To change minds and add 11% to your vote within 5 years isn't just a Herculean task – it is unprecedented in British politics. It has never happened because people do not change minds so quickly.
2) The financial crash of 2008 happened under New Labour's watch. They were "intensely relaxed" about people getting super rich and let the bankers run wild by cutting regulation. Sure, the Tories urged them to be even more reckless but the electorate won't remember that; the fault always lies with the party in power. And people take a long time to forget that. It took the Conservatives 15 after the ERM crash of 1992 to match Labour on economic credibility.
3) It takes time to change people's minds and get them to trust you again. This is so obvious a point that it feels silly just to say it. This is especially true when New Labour leaders also lied about invading Iraq and started a war that cost tens of billions of pounds. Labour lost a lot of trust during those 13 years and it will take more than the image of David Cameron's face to bring them back.
Sure, you say, but wasn't Labour polling in the low 40s not long ago? Why isn't this possible?
Again, simple. Labour polled high at a time when discontent against the government was at its peak and the economy was in dire straits (2011 – 2012). The 'omnishambles' budget was fresh in people's minds and anger at the Lib Dems had driven most of their base to Labour.
But the economy has improved; UKIP and Greens have taken some Labour voters away. Some ex-Lib Dems have returned or decided Labour wasn't particularly liberal either. Momentum within the UKuncut, student and Occupy movements has petered out. Fatigue has set in.
As the economy improves more people will go back to the Tories regardless of what Labour does or say. That is how people respond in any country, including ours.
I think there are strong factors that help Labour. But the shift in public opinion needed to win a big majority is far too much for just five years. That's why it has never happened on this scale before.
This doesn't mean Labour should aim low. But getting 36% or so next year is a massive task in itself, and the idea that we are failing because we're not heading towards 40% is just fantasy.
LATEST NEWS
Media doesn't realise how right-wing Britons think Cameron is

35 Comments
48 Comments
21 Comments
49 Comments
4 Comments
14 Comments
27 Comments
16 Comments
34 Comments
65 Comments
36 Comments
17 Comments
1 Comment
19 Comments
46 Comments
53 Comments
64 Comments
28 Comments
12 Comments
5 Comments
NEWS ARTICLES ARCHIVE