Recent Articles
The Alan Turing Statutory Pardon Bill has been published on the Houses of Parliament website.
Turing was a mathematician and philosopher who cracked the Nazi Enigma code and invented electronic computing. He was also a homosexual, and was convicted of "Gross indecency between men" in 1952. As a result he lost his security clearance, was subjected to chemical castration, and committed suicide when he was only 42.
This statutory pardon seeks to atone for the Government's appalling treatment of a national hero.
Nevertheless, the idea of such a narrow pardon worries me a little.
The implication seems to be that Turing gets a pardon because he achieved so much. But that should not be how the law and justice works.
"Dear Alan, sorry we fucked you over. And thx for helping us win war and create computing. Yours, the Guv" services.parliament.uk/bills/2013-14/…
— David E (@Eastmad) May 10, 2013
What about all those under-achievers and ordinary men who were convicted under the same illiberal and unjust law? Why do they not get a pardon too?
A few years agao, I blogged about the campaign to save the Iraqi translators who had worked for British troops in the country.
Appallingly, the British Government refused to give them asylum, even though it was their work helping (perhaps, even keeping alive) British soldiers that had got them into trouble in the first place.
Via Aavaz, I learn that the British Government may now repeat this shameful episode in relation to translators working with British forces in Afghanistan. They want to give compensation, in lieu of asylum.
This really is not good enough. We have a duty to protect these people. Failure to do so would not only be a moral outrage – it would damage the reputation of British forces abroad and make it much harder to recruit local translators for future military operations.
Aavaz have a petition, which I have signed. Please do the same.
Why does the British Government drag its heels on these ethical no-brainers?
I worry that it is down to the confused debate about immigration in this country. Asylum seekers, refugees, economic migrants and illegal immigrants are all very different types of migrant, but they are all spoken of as similarly illegitimate and unwelcome.
We cannot allow an immature debate at home to hobble our soldiers working abroad.
Many of the people who attacked the author Hilary Mantel on Twitter yesterday made derogatory remarks about her appearance. This was unwittingly ironic, given that Mantel's speech to the London Review of Books concerned the objectification of women, and our media's obsession with looks.
@itvwestcountry @itvnews Mantel should have CBE revoked, ugly botoxed fat witch, who is she to comment?

— anne selley (@cheltenhamlady) February 19, 2013
If we believe in free speech, then insult becomes unavoidable. But that does not mean that objectification and misogyny should go unchallenged.
I felt it was particularly important to challenge people's language in this case, because Mantel's speech dealt directly with the problem of sexism in the media.
I spent some time yesterday evening collecting examples, which I made into a Storify.
My conclusions? The recent phone hacking scandal and the subsequent Leveson Inquiry has given us an opportunity to scrutinise the press. The conclusion is usually that the media is shallow and nasty.
However, I think these tweets, from ordinary members of the public, suggest that society can also be spiteful and sexist. Why blame the press, when they reflect the public?
One message for those up in arms about @hilarymantel 's lecture. READ THE DAMN THING (it's more about us than Kate). bit.ly/YUv6Hx

— mary beard (@wmarybeard) February 20, 2013
It was great news that MPs voted for marriage equality on Tuesday. We should remember that the debate yesterday was only one of several stages in the Marriage (Same Sex Couples) Bill.
There will be other votes on this issue, and the arguments for and against the reforms will persist for a little while yet.
The anti-family campaigners' main argument is this: If we re-define marriage to include same-sex marriage, what is to stop a future parliament from re-defining the concept again, to allow polygamy, or inter-species marriage, &ct?
The usual rebuttal to this is that marriage has often been redefined – The Liberal Democrat campaigner Mark Pack's recent post on this topic is a great example of this argument.
But there is another argument worth an airing. It is this: If we acquiesce to the traditional, religious conception of marriage, what is to stop future parliaments making further reversions in the future?
The religious books are pretty clear that the male has primacy in a marriage, and a religiously motivated politicians might seek to restore that inequality by redefining marriage. Likewise, the Bible has passages that warn against inter-faith marriage, such as 2 Corinthians 6:14:
Be ye not unequally yoked together with unbelievers: for what fellowship hath righteousness with unrighteousness? and what communion hath light with darkness?
Stern stuff.
The Old Testament also endorses polygamy.
So giving credence to anything proposed by the religious or social conservatives risks a similar if different 'slippery slope' argument. "Traditional Marriage Paves The Way For A Return To Polygamy".
This is a reminder that it is in the very nature of our political system that laws may be changed, and that any change to any law means that it could be further reformed in the future. This is not a bad thing (although those who see their values falling out of fashion tend to see it as such).
Are there any immutable laws that are not open to revision by future parliaments? In times past, God's Law performed this function. But this was a flawed system, not least because religious authorities seem happy to re-legislate the Word of God when it is convenient. Countries with a written constitution seek to encode some underlying laws that frame what legislators can and cannot do… but constitutions are open to amendment and repeal.
In Britain, the European Convention on Human Rights can trump domestic law. Its incarnation in British law, the Human Rights Act, has a certain meta-status, governing what other laws can or cannot say. But even these laws are open to repeal or withdrawal by law-makers.
There is no final arbiter that can prevent the slippery slope towards mad laws, dangerous and unethical laws, if a parliament wishes such things to be so. This is why the vigilance of the people is so important – to ensure that the law keeps pace with, but does not go beyond, our values. This seems to be happening in the case of the Marriage (Same Sex Couples) Bill, which reflects the new public consensus that marriage should be available to all.
—
Photo by Dave Schumaker on Flickr, Creative Commons Licence
In the Daily Telegraph, Alasdair Palmer laments trolling and the unpleasant tone of online discourse. He recommends a toughening of the libel laws to deal with this problem.
I think Palmer is mistaken on three counts.
First, he fails to recognise that trolling, anonymity and defamation are three distinct concepts. It is perfectly possible to be an indentifiable 'troll'. Many newspaper columnists write weekly articles that are almost indistinguishable from trolling, and I am always surprised at just how much hate and bile people are prepared to post in their own names.
Second, most trolling is not defamatory. It is just insulting. The Defamation Bill is exactly the wrong place to deal with trolls and online bullying.
Third, Palmer allows the trolls to become a synedoche for the Internet. As a journalist and columnist writing for a national broadsheet, I am sure that Palmer's experience of online discourse is pretty unpleasant. But he mistakes a part for the whole. If one were to fly a rocket to Mercury (or even just take a trip to Death Valley) one might induce that "the Universe is very hot"… when in fact these are just pockets of extreme temperatures in a Universe that is on average very cold.
So it is with the Internet, which feels as infinite as the Universe in its breath and depth. The message boards on national newspaper websites are the equivalent of stars in our galaxy – extremes of heat. But as soon as one visits a specialist, local, niche, hobbyist or personal website, the conversation cools. The tone of comments on this blog, for example, is consistently civil.
If we really want to raise the tone of the debate on the Internet, we need not abolish anonymity. We just need to turn off the comment functionality on the big news media websites! They are too big and unweildy to have a proper conversation on anyway. Personally, though, I would advise against such a manoevre: Like big hot stars, the large news sites have a gravitational pull, and draw all the trolls into their orbit, leaving the rest of the Internet a calmer place to explore.
The Daily Mail reports that state schools are 'failing to equip' pupils for leading universities. 
While private schools funnel their pupils into 'facilitating subjects' like Mathematics and English Literature…
Figures show that state school pupils are significantly more likely than their privately-educated counterparts to take A-level subjects which are less valued by universities, such as media studies, performance studies and dance.
First, it is very worrying that a small group of research led univesities can dictate what subjects 'matter'. (h/t education researcher Tom Richmond).
Second, Media Studies be on the list of 'facilitating subjects', and yet it is not.
This weekend, we discovered that The Sun has been manufacturing stories to suit its ideological ends, while other newspapers pretend to interview people they have not. 
The Leveson Inquiry just exposed some of the shocking complicity between news organisations, the politicians and the police, yet it continues unabated.  The impact of celebrity culture, and the unhealthy body images marketed to us by the media, are perennial concerns.  Arguments about free expression or political correctness are everywhere. 
Some crucial democratic issues (such as the blacklisting of unionised workers) are suspiciously under-reported.  We complain constantly about the priorities the broadcasters give to different stories in their daily programmes:  Snow disruption, or the conflict in Mali?
Moreover, eeverything we know (or think we know) about the things that matter, is funnelled to us through the media organisations.  Even social networks are filtered for us, presenting us with the news and views that they think want to hear (the better to advertise to us). 
It is essential that citizens are media literate enough to understand how the information we receive reaches our eyeballs.  It is crucial that we are skeptical and savvy enough to question the news organisations that claim to serve us.
I took exclusively 'facilitating subjects' at A level, and never had the opportunity to choose Media Studies. I wish I had.  Let's make sure the next generation does not suffer from the same educational deficit.  Media literacy is as essential to our democracy as basic numeracy.  It should be a compulsory subject in our schools.
Following the tragic death last week of the digital activist Aaron Swartz, here's an interesting post by a US theologian and priest, A K M Adam:
when a force of digital nature (as it were) falls silent, stills, stops, one might anticipate at least a murmur of theological deliberation about what's at stake, how we cane to this pass, how churches might take a deep breath and rethink their relation to copyright and the commons, to digital technology and the increasing centralisation of digital power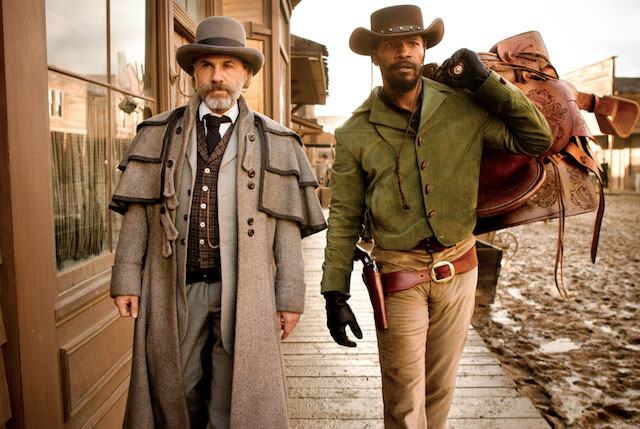 John Sargeant's performance on the BBC Newsnight Review show yesterday was bizarre. He managed to say the n-word twice during a discussion of Django Unchained, and later described parts of a TV programme as "American bullshit".
Among those watching the show, some wondered whether the BBC would receive complaints. Others applauded Sargeant's no-nonsense approach. I found his language tiresome.
Here's a perfect example of the libel laws preventing literature and public interest debate: Pulitzer Prize-winner Lawrence Wright's book Going Clear will not be published in the UK. His British publiser Transworld have said that some of the content was "not robust enough for the UK market."
This is not a euphemism for saying the book is fabricated. It means that although the author is confident of what he has written, neither he nor his publishers can afford the time or the money to defend the claims against the (famously litigious) Church of Scientology.
I spoke to the Guardian about Transworld's decision:
"It's a classic example of the chill that is cast over free speech by these laws, where people choose to self-censor," says Robert Sharp, head of campaigns and communications at the human rights organisation English PEN. "Something like religion is in the public interest. We should be allowed to scrutinise and criticise it. The cover-up of abuses by the Catholic church is a prime example of what happens when you don't."
The House of Lords are debating the Defamation Bill today. The hope is that reforms would firm up definitions of comment, raise the 'harm' threshold before a case is brought, and deliver a better 'public interest' defence.
Once the Bill is enacted, it should be possible for a book like Going Clear to be published in Britain. One might say that if a book like this is still subjected to this kind of self-censorship, then it cannot be said that the libel laws have been truly 'reformed'.
Elsewhere, BBC Journalist John Sweeney has written about Scientology. His book, the Church of Fear, was not picked up by the major publishers.
The cult-like practices of the Church of Scientology are outlined in this 1984 High Court custody judgement.
Did anyone hear the BBC Today interview with UKIP leader Nigel Farage this morning? I was tearing my hair out at the inanity of it all.
Presenter John Humphrys repeatedly asked Farage whether he wanted to be Prime Minister and whether he thought UKIP would soon be in Government. This is a no-win question for the Interviewee: if he says 'yes' he will be accused of being delusional. If he says 'no' he is accused of lacking ambition and not worthy of a person's vote.
So, like all minority party leaders, he was forced to give an evasive non-answer.
This is 'gotcha' questioning from Humphrys, and reveals nothing about the matter at hand: why are UKIP doing better in the polls?
There may be instances where 'gotcha' questioning is appropriate – for example, to highlight a contradiction in a Government policy. However, the electoral paradox that Farage must confront is not of his making.
Instead, it is a feature of the political system. There is no value in wasting broadcast time trying to get Farage to explain this. Voters are savvy enough to understand the conundrum. It is patronising to suggest that Farage is somehow pulling the wool over their eyes.
Single issue parties seeking protest votes is an entirely legitimate use of representative democracy. Any kind of electoral success brings influence and an audience, and so can be an aim in itself , not just as a route to power.
When Humphrys and the BBC portray such political activism as fringe or Quixotic, they are being unhelpful to the voters and to the issues. And when this journalistic cynicism is practiced at the expense of actual scrutiny of UKIP's policies, it is downright harmful and wrong.
LATEST NEWS
Sayeeda Warsi slams C4 News for hosting Anjem Choudhary

1 Comment
47 Comments
51 Comments
12 Comments
34 Comments
49 Comments
13 Comments
3 Comments
14 Comments
12 Comments
29 Comments
9 Comments
7 Comments
50 Comments
25 Comments
57 Comments
16 Comments
48 Comments
15 Comments
25 Comments
NEWS ARTICLES ARCHIVE