10:28 am - July 23rd 2015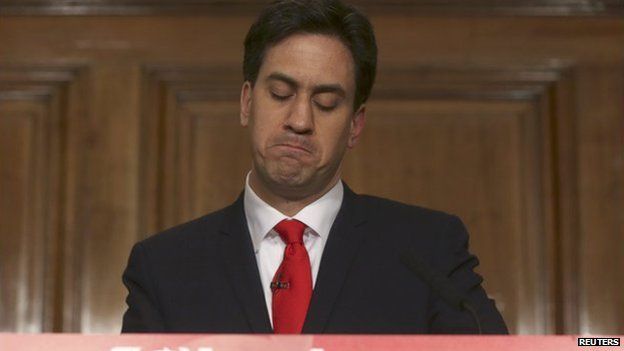 As is common these days, I get abused on Twitter by some lefties outraged that I've not fallen in line with popular opinion on the left.
In my latest column for LabourList I show why the assumption that Jeremy Corbyn will appeal to non-voters or UKIPers with his 'clear principles' or economic populism seem wildly optimistic. Britons who don't vote or opt for UKIP are largely culturally conservative Britons who prefer the Daily Mail and Express over the Mirror, and value policies that the left would not want to sign up to (patriotism, low immigration, cutting welfare). Their biggest gripes are about immigration and welfare benefits, and in favour of reducing them not increasing them.
When you know Corbyn is a bit radical, why the shock when someone points out he may only appeal to other radicals?
Anyway, my point is this: yes, I've changed my opinions views the election.
I haven't changed what I believe in. I still believe in economic and social equality, I believe in an economy that doesn't unfairly reward the already rich and privileged, I believe in the free provision of education and other public goods like health. I believe the railways should be nationalised and that large parts of the banking sector have become a parasite on our economy. I still believe that climate change, sustainability, clean energy and ending waste are among the biggest challenges of our time.
But the British left is broken. I've written several articles on how we are out of touch, out of focus and repeating the same mistakes. And I'm sick of going along with this farce. I want to see a left that isn't dogmatic, is full of new ideas and not constantly harking back to the 50s, wants to win and is willing to build wide coalitions to crush the Tories.
None of that is going to happen with silly sloganeering about "the politics of hope" – especially if the only people being preached to are the already converted. I don't want to provide false hope with my articles, I want to point out that the world is a complicated place and not everything is as clear-cut as people assume. I want to challenge the the groupthink and narrow focus because that's why the left keeps losing. I want us to think more about tactics and strategy not just repeating slogans that make us feel like we have principles.
Labour's "greatest hits" are a list of things it has done while in power, not a record of principles held while in opposition.
We lost the election in May so badly that I felt intellectually jarred. The assumptions I had made about voters reacting to Labour policies and ideas came crashing down. The Tories totally outclassed us and many of us still don't know why. But the last five years have been futile not just for Labour, but even leftwing activism. Most of the big movements quickly fizzled out due to lack of focus, lack of strategy and infighting. Isn't it time to wake up to this?
The left barely understands how it comes over to people not inside its constituency and fully signed up. 'The world is wrong' is self-evident; 'why are you not one of us?' runs the logic. The next step is to embrace resistance and defensive, oppositional language, invoking 'austerity' and 'Tory cuts' and feeling self-justification and self-satisfaction. Do people not stop to think that these comfort zones are a substitute for thinking about issues?
The Tory party thinks about winning power first, then implementing their agenda; the Labour party wants to have a massive fight over its principles first, and it doesn't even get near power.
If some lefties just want to just shout slogans and express their principles, that's fine. They have a right to. Though they'd be better off joining a protest group or single-issue campaign. But if they want to win campaigns, to win political power and affect change, that requires a very different way of thinking. It requires building electoral coalitions and speaking to people who aren't convinced by us. It require saying things that not everyone will find palatable at all times.
This is the kind of left I want to see. That's why I'm no longer willing to go along with the group-think and purity tests. If you want that too, come with me. If you want to carry on as before, feel free to ignore me from now on.
Sorry, the comment form is closed at this time.
Reader comments
Reactions: Twitter, blogs
Sex Biscuits | madomasi

[…] plc. There is no vision of what they'll do when they actually get there. And Sunny Hundal, in his article on this, misses one crucial point. He posits that Corbyn's way is a losing one because voters […]
Sorry, the comment form is closed at this time.