9:47 am - February 17th 2015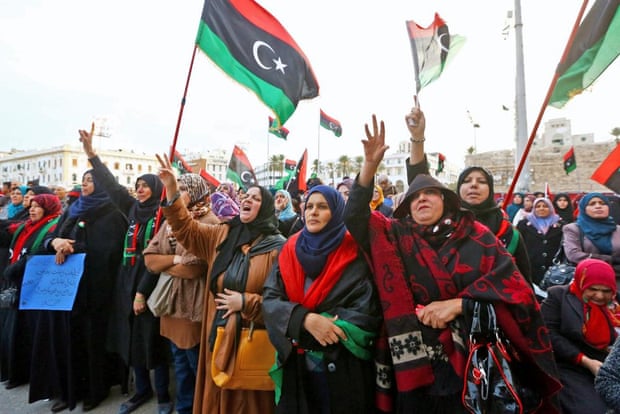 There are usually two kinds of people who like to commentate on foreign policy matters: those who oppose any military 'intervention' in the affairs of other countries; and those who have no problems advocating military intervention and will always defend such action.
I happen to be in a third, less media-friendly category of people who thinks military intervention in the affairs of other countries is a possible last resort providing:
– it is carefully judged and isn't rushed into
– has a clear purpose and exit plan
– the public is adequately explained why such action is necessary and support it in significant numbers
– the plan isn't to leave the country in a worse state than it was
I accept that this is too nuanced for many people, especially on Twitter… but ¯\_(?)_/¯
Anyway. I also believe it really helps foreign policy debates if politicians admitted when they fucked up. I'm actually still astounded that Tony Blair – and Nick Cohen, by the way – aren't embarrassed to continue opining on foreign policy affairs and defending the invasion of Iraq. Living in a bubble makes you oblivious, clearly.
Like Iraq, we fucked up in Libya. We should say this so we can learn from it.
I mean, here we have Jonathan Powell, Tony Blair's former chief of staff who was then appointed by Cameron as the UK envoy, saying: "Libya could, if it goes down this spiral, end up as a failed state."
WTAF? There is no mention whatsoever of the UK's hand in deposing Gaddafi (which I supported at the time), and yet doing nothing whatsoever to ensure a transition to democracy. We have screwed up and yet we're pretending it's the Libyan people's fault their country has collapsed into violence. It beggars belief.
This has now become a pattern: we get involved in foreign conflicts and then we absolve ourselves of responsibility if the country collapses without proper institutions being put in place. Libya is in trouble because of us. We should have helped put institutions in place but we were too busy leaving to declare victory.
Aside from the lives lost in Libya, these kind of screw-ups also dampen public enthusiasm for genuinely necessary interventions in places like Syria*. Our own short-sightedness in foreign affairs is costing lives – of others and eventually ours, through blowback.
—-
* PS – I don't accept Cameron passed the above tests when rushing into Syria over chemical weapons, which is I supported Miliband's brakes on the process.
Sorry, the comment form is closed at this time.