5:37 pm - February 10th 2014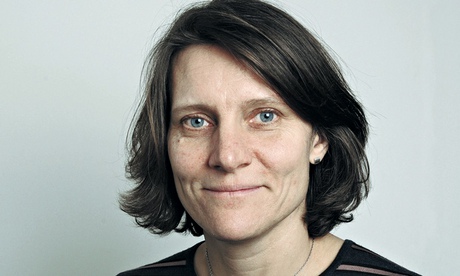 I would be nowhere without Georgina Henry.
Nearly ten years ago I rang the Guardian's deputy editor (as she was then) out of the blue, with an idea about running a list of the '20 most powerful Asians in media' to increase visibility of non-whites in the British media. I didn't know who else to pitch it to. She didn't even know me but she liked the idea and commissioned it. And though it wasn't ground-breaking (ok, in a way it was) G2 ran our list on the front cover.
Most of you won't know of Georgina Henry – she stopped playing an active role at the Guardian's Comment is Free from around 2010 and had been getting treatment for cancer for the last two years. She died last week.
No one has had a bigger influence on my work as a journalist and commentator than Georgina Henry. Over two years later, When Guardian CIF launched in 2006, I was one of the few lucky bloggers she nurtured and helped in the early days. Without that support I doubt I'd be anywhere.
Her way of working and values taught me a few things too.
– Let ideas come to you from everywhere
I wasn't the only unknown writer who was able to get an idea past Georgina – she was always open to new people and their pitches. She wanted to hear new voices and let the Guardian be the place where new ideas flourished.
As an editor and writer, she taught me to always open yourself to new influences and go outside your comfort-zone. Georgina used to help organise and even attend CIF readers/writers meet-ups – I can't imagine the deputy editor of any other major newspaper doing that.
– You will get criticism for whatever you do
Any editor of an opinion-site will get criticism from all sides, but the Guardian particularly gets it in the neck. On issues such as Israel-Palestine, race-relations, terrorism, immigration and more – Georgina Henry wasn't shy of constantly raising these topics despite the barrage of criticism that we knew would come.
But more admirably, she protected her writers and took on the vicious attacks herself. Getting criticism for running controversial articles was part of the job as she saw it, and she didn't shy away from it. No serious editor should.
– Keep challenging the consensus
When CIF launched, lots of us new writers wanted to challenge the current debates. I wanted a new way of talking about race-relations without the self-appointed 'community leaders'; Seth Freedman wanted to report on Israel-Palestine differently; Cath Elliott used to get angry by existing articles on feminism; many Muslims wanted to show that progressive voices also existed in the UK.
Georgina gave us the space to say something new and controversial, even if it antagonised Guardian writers. When I launched our manifesto on race-relations with a few others, Georgina happily hosted a week long debate even though it didn't sit well with some established Guardian writers.
– Take risks
This is the most important thing Georgina taught me through her work. This is relevant not just for taking on new voices or challenging people, but to go outside the boundaries of what you normally do.
She launched CIF without much of an idea of where it would go; whether the chaos and new voices would be too difficult to handle; whether the site would dilute the Guardian brand or not. There were bloggers snarking about CIF and saying the project was doomed everywhere. She ploughed on anyway. She made it work through sheer will.
She commanded our respect like no other person I've met, and was a mentor and teacher. I will forever be in her debt.
Sorry, the comment form is closed at this time.
Reader comments
Reactions: Twitter, blogs
Sorry, the comment form is closed at this time.