9:10 am - March 12th 2013
by Steve Rose
Does the BBC have an inherent bias towards Migration Watch and the Taxpayers' Alliance? In short, yes. However, it could simply be an inconsistency in editorial style over a desire to misinform readers.
I searched for Migration Watch/ MigrationWatch/Migrationwatch at the BBC News site and that resulted in 255 articles (including radio/television appearances listed under the news subcategory).
In 108 of the articles, no context was given to explain who Migration Watch are despite their strong links to Tory donors. 52 articles referred to them as a pressure group, 50 as a campaign group, 33 as a think-tank.
Searching Taxpayers' Alliance brought up 150 results under the same criteria.
Once again, the BBC has failed to correctly give context to the Taxpayers' Alliance in the pursuit of objective reporting. Half of my results found this was the case.
Forty-seven articles referred the TPA as a campaign group, sixteen as a pressure group, ten as a lobby group and two in the 'other' category.
Recently, the newly formed, cross-party group, Migration Matters accused the BBC of uncritically airing the views of Migration Watch.
A closer look at the Taxpayers' Alliance funding raises questions as to why they have not received more critical attention from the BBC.
—-
Steve Rose tweets from here and blogs here.
Sorry, the comment form is closed at this time.
Reader comments
Reactions: Twitter, blogs
Sorry, the comment form is closed at this time.
LATEST NEWS
Meet the Woolwich attack Truthers who claim it was a "hoax"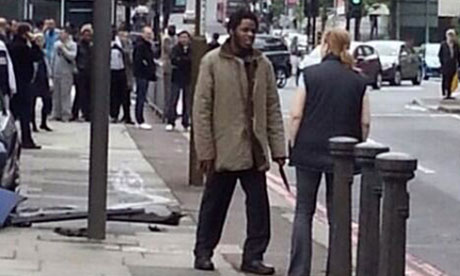 32 Comments
46 Comments
12 Comments
31 Comments
44 Comments
13 Comments
3 Comments
14 Comments
12 Comments
29 Comments
9 Comments
7 Comments
50 Comments
25 Comments
57 Comments
16 Comments
48 Comments
15 Comments
25 Comments
51 Comments
NEWS ARTICLES ARCHIVE