9:54 am - March 5th 2013
The Labour Party is today publishing an independent review, carried out by Sir George Cox, into 'Overcoming Short-termism within British Business'.
Sir George's review includes new research into the experiences of businesses and trades unions of the problem of short-termism.
Sir George's conclusions are that:
• Short-termism – the pressure to deliver quick results to the potential detriment of the longer-term development of a company – has become an entrenched feature of the UK business environment.
• Short-termism curtails ambition, inhibits long-term thinking and provides a disincentive to invest in research, new capabilities, products, training, recruitment and skills. It results in drastic cost-cutting and staff-shedding whenever revenue growth fails to keep up with expectation.
• Its most important consequence is that it militates against the development of internationally competitive businesses and industries that are essential to the UK's future economic prosperity.
His recommendations include:
• Extending the governance code so that sufficient long-term incentives are incorporated in the pay of executive and non-executive directors;
• Changes to the rules on takeovers and reporting requirements so that investors and businesses can build for the long-term;
• Improving the functioning of equity markets through changes to the tax system;
• Measures to encourage support for, and investment in, small businesses;
• A mechanism to ensure that decisions on infrastructure investment are made for the long-term and not just based on political cycles;
• Building research capability through increased spending on improved post-graduate education;
• Improvements in public procurement including better engagement with smaller companies and more concern with the long-term effect of decisions.
Ed Balls MP, Labour's Shadow Chancellor, said:
A One Nation economic policy is about making sure our economy invests and works for the long-term and uses the talents of all and not just a few. Sir George's report sets out a clear plan for creating that more long-termist economy including radical reforms to executive pay, tougher rules on takeovers and encouraging longer-term shareholding and we will now study his detailed proposals as part of our policy review.

Where this government's indecision and short-termism has failed our economy, Labour will grasp the long-term challenge Sir George's report sets out.
Sorry, the comment form is closed at this time.
Reader comments
Reactions: Twitter, blogs
Sorry, the comment form is closed at this time.
LATEST NEWS
Meet the Woolwich attack Truthers who claim it was a "hoax"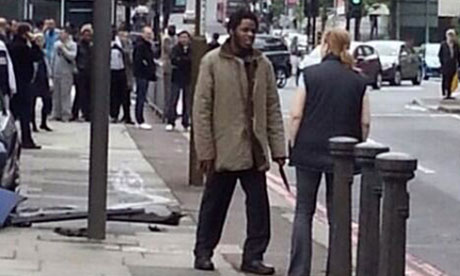 24 Comments
42 Comments
12 Comments
26 Comments
44 Comments
13 Comments
3 Comments
14 Comments
12 Comments
29 Comments
9 Comments
7 Comments
50 Comments
25 Comments
57 Comments
16 Comments
48 Comments
15 Comments
25 Comments
51 Comments
NEWS ARTICLES ARCHIVE