3:39 pm - November 14th 2012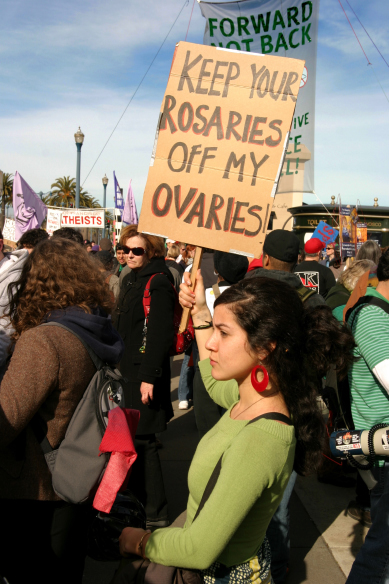 Feminist groups are organising pro-choice protests demanding a change in Irish abortion law following the death of Savita Halappanavar who died of septecimia after being denied an abortion that could have saved her life.
Although Doctors assessed that 17-week pregnant Savita was miscarrying, they were unable to remove the foetus for three days due to the presence of a heartbeat. Abortion is legal in Ireland if the mothers' life is at risk due ruling in 2010 from the European Court of Human Rights. However, the Irish Government has so far failed to implement any legislation to reflect the court's ruling.
The ordeal left Savita in agonising pain, and opened her cervix up to infection. When she and her husband begged doctors to terminate the pregnancy they were told "this is a Catholic country". Although Savita eventually had the foetus removed from her womb, it was too late and she died from infection a few days later.
The Pro-choice Campaign (Ireland) is organising a protest in Savita's name outside the Dail at 6pm this evening, demanding that the Government cease in delaying a change to the law. The group released a statement on their facebook page accusing the Irish government of being "content to kick the problem down the road or pretend it doesn't exist."
"We will no longer tolerate their delaying tactics. Women's lives are in danger until we have this legislation."
British feminists are also planning a protest in solidarity outside the Irish Embassy in London at 6pm.
About the author
Sarah McAlpine is a News Editor at Liberal Conspiracy, and volunteer Co-Editor at
www.womensviewsonnews.org
. Raging Feminist. She likes Politics, Smashing Patriarchy & Animal Videos - though not necessarily in that order.
·
Other posts by
Sarah McAlpine
Story Filed Under
:
Equality
,
Europe
,
Events
,
Feminism
,
Health
,
Law
,
News
,
Religion
,
Sex equality
Sorry, the comment form is closed at this time.
Reader comments
Reactions: Twitter, blogs
Sorry, the comment form is closed at this time.