10:00 am - August 27th 2012
A Sunday Times poll yesterday found that 80% of people now think the economy is in a bad state, and only 9% expect it to get better over the next twelve months.
This is a really bad sign for several reasons. When people aren't confident about the future, they spend less and pay off their debts. Britons have been doing this increasingly of late.
Given that most of the economy is driven by consumer spending, this means the amount of money circulating contracts further and the economy suffers.

The same also applies to businesses – they invest less knowing that people are fearful about the future, and take on less workers. It can lead to a vicious spiral.
The government made the mess worse and now has little idea of how to get out of it. There's little point in me repeating 'we told you so' and how we arrived here.
But it is politically interesting that George Osborne is getting most of the blame.
On George Osborne himself, only 14% think he is doing a good job as Chancellor and only 18% think David Cameron should keep him in the role, compared to 54% who want him replaced. Answers to the latter question remain very split along partisan lines – a majority of Labour and Lib Dem voters want Osborne replaced, amongst the Conservative party's own supporters 29% think that Osborne should go, 47% that he should stay.
I want George Osborne to stay.
He is the face of this mess and the more he stays the more he becomes the focal point of that anger. And since everyone knows he is close to Cameron, the latter suffers too.
Some argue Osborne should go to be replaced with someone better so the economy can get better. But this is naive – the right has run out of ideas. They still think the problem is too much regulation, rather than a lack of demand.
Replacing Osborne will make no difference. I'd much rather the Conservatives suffer as he becomes the symbol of this economic malaise.
Sorry, the comment form is closed at this time.
Reader comments
Reactions: Twitter, blogs
Sorry, the comment form is closed at this time.
LATEST NEWS
Meet the Woolwich attack Truthers who claim it was a "hoax"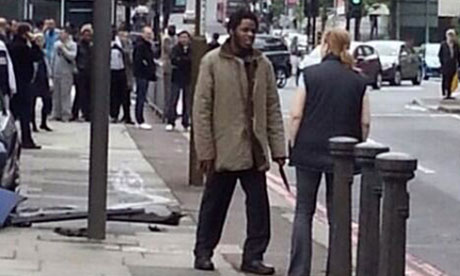 41 Comments
50 Comments
12 Comments
34 Comments
49 Comments
13 Comments
3 Comments
14 Comments
12 Comments
29 Comments
9 Comments
7 Comments
50 Comments
25 Comments
57 Comments
16 Comments
48 Comments
15 Comments
25 Comments
51 Comments
NEWS ARTICLES ARCHIVE