9:45 am - August 9th 2012
contribution by Tim Wigmore
With the coalition planning its roadmap until the next election, this represents the last chance for the party to reshape the terms of the coalition.
It is a critical juncture in the 24-year history of the party, especially coming at a time when 25% of members deserted in 2011 and they have their lowest ever number of councillors.
What is to be done? The party needs to develop flagship areas in which it can boast of victories and, moving ahead to the next election, clearly differentiate themselves.

As the coalition 2.0 agreement is negotiated, it should not be forgotten that Cameron needs Nick Clegg as much as ever. Clegg's political career may be unlikely to last beyond this Parliament – but the same may well be true for Cameron.
The Lib Dem must show they are not as meek as their image suggests. In their negotiations, they should focus on three areas and make gains that can't be decried as insubstantial.
Firstly, they must ensure that the income tax threshold rises to above £10,000 (the figure in their 2010 manifesto) come the next election – allowing them to show that they have, in some areas, actually exceeded what they had hoped.
It is a policy that is both widely popular and also represents the one – perhaps the only – policy area of the coalition that is clearly identified as Lib Dem in the public consciousness.
Secondly, the party must explicitly link their continued acceptance of George Osborne remaining Chancellor to genuine investment in green projects – like giving the Green Investment Bank genuine clout . Tactically, focussing on green issues make sense for the party – such as in Norwich South, a Lib Dem seat that is being targeted by the Green Party.
Finally, the Lib Dems should insist on the introduction of a 'Robin Hood tax', similar to that which Francois Hollande is introducing in France. As well as raising extra revenue, this could also be presented as a way of preventing reckless banking.
And if the Conservatives refuse to agree to Lib Dem demands in all of these three areas? It would be harder than ever to see what remains for the Lib Dems in the coalition.
Sorry, the comment form is closed at this time.
Reader comments
Reactions: Twitter, blogs
Sorry, the comment form is closed at this time.
LATEST NEWS
Meet the Woolwich attack Truthers who claim it was a 'hoax'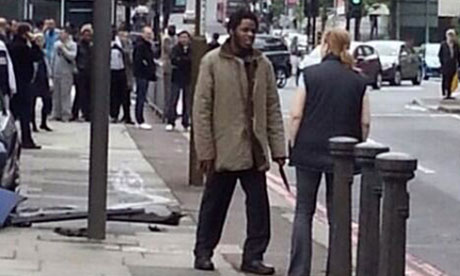 No Comments
13 Comments
9 Comments
23 Comments
42 Comments
12 Comments
3 Comments
14 Comments
12 Comments
29 Comments
9 Comments
7 Comments
50 Comments
25 Comments
57 Comments
16 Comments
48 Comments
15 Comments
25 Comments
51 Comments
NEWS ARTICLES ARCHIVE