7:17 pm - August 5th 2012
Yesterday, The Times and New Statesman published articles by me on Shafilea Ahmed murder / 'honour killing'.
I've been blogging about the issue for years earlier at Pickled Politics but my point was this: enough is enough – time to take serious action.
But a few people seemed to have missed the point I was making in my articles. My key point is that this is fundamentally about cultural integration, and forced marriages take place due to a lack of that.

As I said in the New Statesman:
They almost always happen when parents want to stop their daughters from mixing with British culture and life, instead of abiding by outdated cultural traditions. To these parents, mixing with other cultures or ethnicities has become synonymous with losing the "family honour".
In the aftermath of the verdict, Shafilea's close friend Melissa told the press:
The parents hated us because we were seen as a bad influence, even though we are all good kids, and we're now all successful women with jobs in teaching, medicine and the law. I think they knew that in us she saw a life which represented freedom, even if it was just going shopping with her friends on a Saturday.
Some have said that – 1) Some lefties have been speaking out against forced marriages for years. 2) this has nothing to do with political correctness.
Let me address these points briefly.
I'm concerned about organisational failures that have led to victims not getting timely action or getting the wrong advice. In this case for example, both Jasvinder Sanghera (who runs Karma Nirvana) and Dr Aisha Gill, point out that teachers tried mediation with parents – which inevitably made it worse.
Shafilea Ahmed should have been rescued by the authorities way before she was murdered by her parents. But it's the wider context I'm focusing on.
We need to challenge not just forced marriages, but the attitudes that lead to them taking place. That is where the left is failing miserably. And that is why I say this is fundamentally about cultural integration and making it clear that such attitudes should have no place in British society.
I leave you with a short quote by Isabelle Gillette-Faye, director of the French protest group GAMS, on girls being taken from Paris to London to have their genitals mutilated.
In England you are very respectful about traditions of every community who live in your country. In our country it is totally different, because when migrants arrive in France they have a necessity to integrate with our law and traditions. We will not tolerate the mutilation of children.
I'm not saying we ape France in everything it does. But it's also time we actively stopped tolerating such attitudes.
Sorry, the comment form is closed at this time.
Reader comments
Reactions: Twitter, blogs
Sorry, the comment form is closed at this time.
LATEST NEWS
Meet the Woolwich attack Truthers who claim it was a "hoax"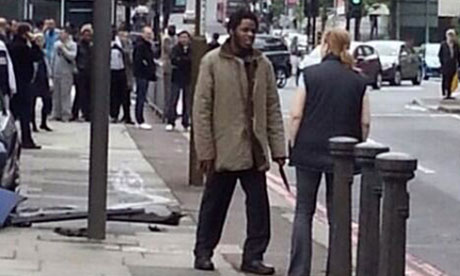 3 Comments
18 Comments
9 Comments
24 Comments
43 Comments
12 Comments
3 Comments
14 Comments
12 Comments
29 Comments
9 Comments
7 Comments
50 Comments
25 Comments
57 Comments
16 Comments
48 Comments
15 Comments
25 Comments
51 Comments
NEWS ARTICLES ARCHIVE