9:45 am - July 22nd 2012
contribution by Chris Attrill
Oxford University recently announced a £300m scholarship fund, which offers students whose family income is less than £16,000 a year, to reduce their fees from £9,000 a year to just £3,500 a year.
The reason is obvious – to reduce the main obstacle for students from low-income families. We know that Oxford and Cambridge have too many students from wealthy backgrounds and not enough from poor ones.
The only problem with this bursary is that students from low-income families don't have a problem with paying £9,000 a year to go to university – especially if they are applying to Oxford.

They are not put off from applying to university. Yes, you may get a few who are put off, but the majority will still and have applied. We know this because information from UCAS, the admissions office, released also recently week showed that the deterrence effect of higher university fees applied more to middle-class students, than it did to students who come from low income families. 
This means that the new £300m scholarship fund is a complete waste of money. These students don't have to read research from the Sutton Trust, which shows that income is strongly correlated to education than to any other factor.
They know that they will benefit from an Oxford education in the need of high earnings. There are different reasons such as, the combination of high entry requirements, and a need to show, what Bourdieu first called, culture capital in their interviews.
What stops disadvantaged young people getting into Oxford is the false illusion that Oxford is an elite club that they can never belong to.
If Michael Moritz, and his wife, Harriet Heyman, wants to reduce the real barriers that are stopping students from poorer backgrounds, they would be better off dropping the £75m out of a helicopter onto poor areas around the UK, such as Ely; or they could even spend the money on programs such as summer schools – like the one Pembroke College runs with a sixth from called Brooke House in Hackney.
We know that, from as early as the age of three, children in poor homes are already barred from Oxford due to the effects of early poverty on educational achievement, therefore a bursary for when they are 18 comes too late.
The truth is, we know that poor families tend to be more debt-averse, but this is mainly because of their poor credit rating, and the high interest they have to pay to borrow. But they know, just like everyone else, that a loan from the Student Loan Company, to fund a degree, is not like a normal loan.
You don't pay a penny back, unless your annual income rises above £21,000, which is roughly the current level of median earnings among the working population. It is just like a graduation tax. To suggest that the poor can't understand that is not only wrong, but is also insulting.
—
Chris Attrill is a journalist and blogger, at The New Journalist and on Twitter.
Sorry, the comment form is closed at this time.
Reader comments
Reactions: Twitter, blogs
Sorry, the comment form is closed at this time.
LATEST NEWS
Meet the Woolwich attack Truthers who claim it was a "hoax"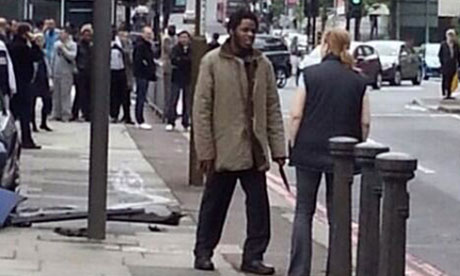 41 Comments
50 Comments
12 Comments
34 Comments
49 Comments
13 Comments
3 Comments
14 Comments
12 Comments
29 Comments
9 Comments
7 Comments
50 Comments
25 Comments
57 Comments
16 Comments
48 Comments
15 Comments
25 Comments
51 Comments
NEWS ARTICLES ARCHIVE