6:25 pm - July 22nd 2012
contribution by Tony McKenna
In a recent article for the Huffington Post, comedian Chris Dangerfield provides a new spin on an old argument regarding the sex trade: prostitutes are exploited but hey that's okay – because so are billions of other people.
There is, he claims, no difference between the exploitation of a prostitute and that of a person working in Tesco's stacking shelves for twelve hours a day.
And how might we test the claim?

A study conducted by The Council for Prostitution Alternatives, Portland, Oregon in 1991 concludes that 85% of prostitutes reported sexual abuse in childhood, and 70% of them were victims of incest. There are numerous other studies which seem to confirm the same bleak pattern.
This is perhaps the most important way in which prostitution is different from working in shop or a factory – the often horrific conditions of a shattered childhood create the homelessness and instability on which the sex industry thrives. They provide its necessary pre-condition.
No longer do they confront the other person as an independent sexual being with their own set of needs and desires, but rather as a 'thing' which is entirely subject to the whims of another. Prostitution is not simply about sex; it is about power and objectification.
The very act of paying for sex itself exacerbates the grubby inadequacy of the 'John' – the prostitute, then, becomes the living reminder of his own deficient premise. How can he not despise her for that?
By hiring a prostitute the client is brought face to face with his own emptiness; in consummating the act, he is as well manifesting his own lack- the inability to connect with another person on a genuine basis of freedom and equality.
People might argue I am painting too grim a picture. That such po-faced 'moralism' only serves to smother what is essentially a fun activity between consenting adults.
No doubts such Belle de Jours do exist. But the point is they exist as an extremely tiny minority. For most prostitutes their work provides a misery almost without limits. We know this because up to 95% of them are problematic drug users.
According to the Home Office, more than half of women in the UK who work as prostitutes have been raped or seriously sexually assaulted. The overall mortality rate is 12 times the national average.
Dangerfield`s article seems to be provocative and liberal but it is anything but. It is merely a rehash of the dull conservative demand that those who are most vulnerable in society should be allowed to enjoy the only freedom they have – the freedom to be exploited.
—
Tony writes about political and cultural issues from a left perspective
Sorry, the comment form is closed at this time.
Reader comments
Reactions: Twitter, blogs
Sorry, the comment form is closed at this time.
LATEST NEWS
Meet the Woolwich attack Truthers who claim it was a "hoax"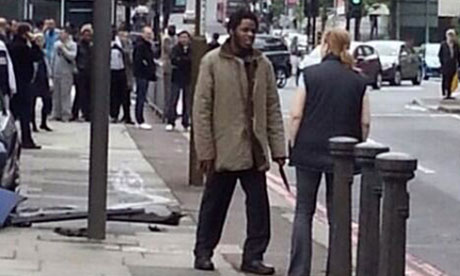 38 Comments
48 Comments
12 Comments
32 Comments
49 Comments
13 Comments
3 Comments
14 Comments
12 Comments
29 Comments
9 Comments
7 Comments
50 Comments
25 Comments
57 Comments
16 Comments
48 Comments
15 Comments
25 Comments
51 Comments
NEWS ARTICLES ARCHIVE