12:49 pm - July 20th 2012
We reported last week that a NHS walk-in centre in Sheffield was to start charging £25 for treatment.
The story not only drew criticism from local councillors, but also sparked outrage online and led to a protest by Sheffield Save Our NHS at the centre.
The private company has now buckled under pressure and says it is dropping the controversial charge for treating whiplash patients.
The Postcode Gazette reports:
An NHS spokesman said: "In Sheffield we believe that healthcare should be free at the point of delivery for all our patients."

Meanwhile, it has also emerged that the Accident and Emergency department at the Northern General Hospital does not operate any charging policy for whiplash. One Medicare runs the walk-in centre service on a contract awarded by NHS Sheffield that runs up to 2016.
The highly controversial charge was also criticised in the Commons Labour's shadow Health Secretary Andy Burnham.
Labour MP for Sheffield Central, Paul Blomfield, also said the policy was, "breaking the fundamental principle of the NHS".
A much-needed victory for all the people who tweeted about this story, the politicians who raised this in Parliament, and the organisers of Sheffield Save Our NHS.
(hat-tip @KevinPMeagher for the story)
Sorry, the comment form is closed at this time.
Reader comments
Reactions: Twitter, blogs
Sorry, the comment form is closed at this time.
LATEST NEWS
Meet the Woolwich attack Truthers who claim it was a "hoax"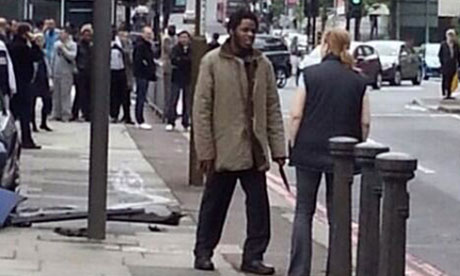 38 Comments
48 Comments
12 Comments
32 Comments
49 Comments
13 Comments
3 Comments
14 Comments
12 Comments
29 Comments
9 Comments
7 Comments
50 Comments
25 Comments
57 Comments
16 Comments
48 Comments
15 Comments
25 Comments
51 Comments
NEWS ARTICLES ARCHIVE