1:35 pm - July 17th 2012
contribution by Giselle Green
Imagine you want to apply for a job for which you believe you are eminently qualified but first you need to get 330 references and pay £20,000. You raise the money, collect the references, hand in your application, but while the other applicants receive multiple, in-depth interviews, all you get is the odd question or two.
Is it a surprise you don't get the job? While this may offend our British sense of fairness, this was broadly the system facing independent London Mayoral candidate Siobhan Benita.

Having met the rigorous criteria to enter the race, she was treated like an also-ran by TV and radio because of outdated broadcasting rules skewed in favour of the established political parties.
And come November, there is a real danger that this same discrimination will undermine independent candidates standing in the 41 Police and Crime Commissioner elections around the country and the mayoral election in Bristol.
While these elections are much more about the individual than a political party, independent candidates who are most in need of media exposure are denied the oxygen of publicity.
In the past 2 weeks, two convincing independent candidates (including Falklands veteran Simon Weston) have withdrawn from the race, daunted by a politicised battle with party machinery.
The Government says it wants independents to run but in the same breath has stacked the deck against them by favouring party candidates: allowing up to £200,000 of campaign funding and withdrawing the traditional free post subsidy for campaign flyers.
During Siobhan Benita's independent campaign for London Mayor, we exchanged over a 100 emails with Ofcom, BBC, ITV and Sky editors, complaining about scant coverage and her exclusion from TV debates and election broadcasts. Their justification? She was neither a party with a track record nor able to prove evidence of significant current or electoral support.
The only evidence broadcasters were willing to accept was opinion polls. But new independent candidates, whether for Mayor or PCC, are caught in a Catch 22 – no evidence of support so no coverage so no chance of support.
Our battle to be heard diverted time, energy and emotion from the campaign. Worse, it prevented Siobhan from making a real breakthrough in the election. As one top news executive told me, "it's a very tough battle for any independent candidate."
I have already been approached by independent candidates running for mayoral and PCC posts. My advice is: unless the government forces a change in the rules, don't waste your time fighting a losing battle with the broadcast media.
As it so happens, Ofcom has just announced its intention to review its approach to election coverage. And the BBC has also just released its own draft guidelines for the PCC elections, but with coverage again hinging on that problematic criterion – "evidence of current electoral support".
If the Government is serious about these PCC elections heralding greater democratic accountability, it needs to ensure they aren't impeded by unworkable broadcast rules.
—
Giselle Green is Head of News for Siobhan Benita's Mayoral Campaign
Sorry, the comment form is closed at this time.
Reader comments
Reactions: Twitter, blogs
Sorry, the comment form is closed at this time.
LATEST NEWS
Meet the Woolwich attack Truthers who claim it was a "hoax"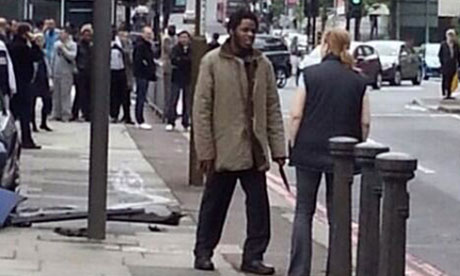 35 Comments
47 Comments
12 Comments
32 Comments
46 Comments
13 Comments
3 Comments
14 Comments
12 Comments
29 Comments
9 Comments
7 Comments
50 Comments
25 Comments
57 Comments
16 Comments
48 Comments
15 Comments
25 Comments
51 Comments
NEWS ARTICLES ARCHIVE