9:15 am - July 13th 2012
Earlier this year many people voiced their displeasure when it was reported that LOCOG would seek to regulate how people use social media during the games.
As well as seeking Twitter's co-operation to prevent 'ambush marketing' by brands who are not official sponsors, the Games' delivery agency will also try to prevent any footage taken inside Olympic venues from making its way to sites like YouTube, Vimeo and Facebook.
At the time, Lord Coe and others explained that this policy was nothing to be concerned about, and that it was merely a provision to prevent other broadcasters from illicitly filming the events when the rights had been sold to the BBC.

However, the G4S calamity that was revealed yesterday means we need to revisit those explanations and get further clarification from LOCOG on their policies on social media.
It is likely that many people will turn their camera-phones onto the spectacle of British soldiers guarding Olympic venues.
If there are other organisational mistakes and logistical issues (lengthy queues for tickets, say, or maybe the loos will flood at some point) we can rely on the public to report these promptly and visually using their smart phones.
A few months ago, during an e-mail exchange on this issue with the LOCOG communications team, I asked them to give assurance that they would not seek to suppress such 'public interest' citizen journalism. They did not reply.
Now we have an actual example of a visually striking cock-up to consider, it is time for LOCOG to reassure us that their policy will not be used to silence legitimate criticism of the 2012 Olympic Games.
Sorry, the comment form is closed at this time.
Reader comments
Reactions: Twitter, blogs
Sorry, the comment form is closed at this time.
LATEST NEWS
Meet the Woolwich attack Truthers who claim it was a "hoax"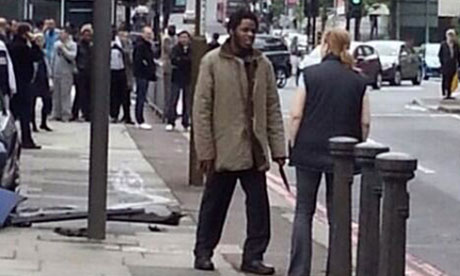 27 Comments
44 Comments
12 Comments
30 Comments
44 Comments
13 Comments
3 Comments
14 Comments
12 Comments
29 Comments
9 Comments
7 Comments
50 Comments
25 Comments
57 Comments
16 Comments
48 Comments
15 Comments
25 Comments
51 Comments
NEWS ARTICLES ARCHIVE