10:08 am - June 23rd 2012
contribution by Luke Martell
Discussions about the values or policies of social democracy are usually about equality and collectivism and how to revise or achieve them. But freedom is also important and connected to left values.
Libertarian and Marxist socialists believe in self-determination and many social democrats like equality and collectivism because they can be the basis for liberty.
But freedom is a liberal value and compared to equality and fraternity it's not itself what makes social democracy distinctive.

Equality, collectivism and the intervening, regulating state impinge on some liberal freedoms. Many on the left favour liberties to do with sexuality, gender, or ethnicity but not all and they aren't the essence of what it is to be left-wing.
Leftists are among those who have dug their heels in on gender equality or gay marriage. Some of them see immigrants as a threat to their domestic working class base and 'outsiders' not entitled to the same rights.
But the left have something distinctive to say about freedom.
Many people lack liberty because they don't have resources like income, wealth or education. This is a consequence of inequality or because too much is left to the market. Through redistribution and collective provision the left can be better at delivering positive freedom.
There are other liberties that don't get talked about so much. Time to do things out of choice rather than compulsion is constrained by the necessity of paid work. The left see work as a way of improving the well-being of the working class and have long been concerned about fairness and control in the workplace.
But they need to think whether paid work is the be-all and end-all. This requires also reassessing the centrality of growth. Redistribution of working time would mean that the employed can work less and have more free time and the unemployed can have work.
We emphasise the free movement of capital and information. But the liberty of humans to move and improve their life chances is frowned upon, often on dubious empirical grounds about its effects. Yet it's easy for the left to make arguments for this freedom.
It often turns unproductive workers into productive ones, contributing to economic growth, wealth and income, which create jobs, and provide tax revenue to support public services, the poor and elderly. Marxists are internationalists and view workers as equal whatever nation they come from.
Social democrats should take off the national blinkers that mean they see the working class of their country as their constituency and workers from other places as not so, or even a threat, despite their needs.
But the left should believe in liberty alongside its traditional values like equality. We should support liberal freedoms in conjunction with redistribution and collective provision, which are distinctively of the left and underpin positive freedom.
There are also freedoms that neither liberals nor the left take seriously enough – to move and from the compulsion of work. These benefit the well-being of individuals and the collective good of society. They should be part of the values of the left.
—-
Luke Martell is Professor of Political Sociology at the University of Sussex.
Sorry, the comment form is closed at this time.
Reader comments
Reactions: Twitter, blogs
Sorry, the comment form is closed at this time.
LATEST NEWS
Meet the Woolwich attack Truthers who claim it was a "hoax"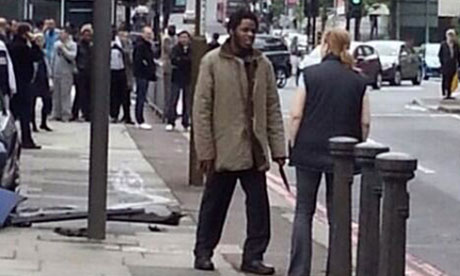 31 Comments
46 Comments
12 Comments
31 Comments
44 Comments
13 Comments
3 Comments
14 Comments
12 Comments
29 Comments
9 Comments
7 Comments
50 Comments
25 Comments
57 Comments
16 Comments
48 Comments
15 Comments
25 Comments
51 Comments
NEWS ARTICLES ARCHIVE