11:10 am - June 14th 2012
A few weeks ago a colleague from the British Humanist Association remarked how strongly religious groups had united against gay marriage. Even the Muslim Council of Britain, which has tried to stay out of such controversies after a former head got burnt on gay rights a few years ago, made a statement aligning themselves with the Catholic church.
It wasn't always destined to end up this way. When Cameron first stood up and said he wanted to push for gay marriage because he was a Conservative, there was widespread applause in the media.
So how did he manage to screw this up so badly?

I can't say I know the answer to the question, but not many seem to be asking it either.
The excuse from some quarters is that Cameron should either avoided this fight or shouldn't have prioritised it as the economy was sputtering. But this is silly: the Conservatives have pushed a range of other initiatives while the economy spluttered. And the fight was important as part of the detoxification process. Many liberal Tories know this.
Others argue the base was against him so he was always going to get hammered for it. This is also true but Obama managed to shift his highly religious African Americans base on the same issue without a fallout.
His own MPs have started to grumble about it now too, but are there that many of them? Isn't Cameron just too weak to rein them in?
So what happened?
It seems to me that the train derailed because the religious lobby started to organise itself in a serious way. Cameron and his team aren't exactly out of touch with the Church – the Conservative Christian Fellowship was set up for exactly that reason.
Besides, they've banged the drum hard for the religious right over the last few years and should have built up some political capital. So why did the religious base revolt against gay marriage so strongly? Even the more powerful US evangelicals were more muted.
Somehow, Cameron managed to screw this up, and it's not clear why.
Sorry, the comment form is closed at this time.
Reader comments
Reactions: Twitter, blogs
Sorry, the comment form is closed at this time.
LATEST NEWS
Meet the Woolwich attack Truthers who claim it was a "hoax"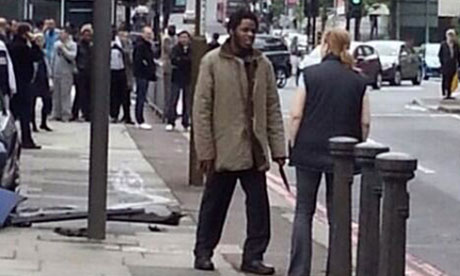 40 Comments
50 Comments
12 Comments
34 Comments
49 Comments
13 Comments
3 Comments
14 Comments
12 Comments
29 Comments
9 Comments
7 Comments
50 Comments
25 Comments
57 Comments
16 Comments
48 Comments
15 Comments
25 Comments
51 Comments
NEWS ARTICLES ARCHIVE