1:30 pm - February 24th 2012
The government keeps defending its exploitative Workfare programme for obvious reasons, but that doesn't mean companies should be part of it.
There are two elements to most Workfare schemes – people are forced into working (or else benefits get taken away, and they get no pay. This is exploitative and we all know it.
So we'd like your help in telling these companies to stop supporting this government scheme.

Below are companies still part of this slave-labour scheme. They continue to be part of it even though others such as Tesco, Sainsbury's, Superdrug and the charity Mind have pulled out.
Why are they not on the list? Tweet at them to ask them!
(in association with Political Scrapbook and Left Foot Forward)
.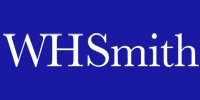 [To add to our list: Primark & ASDA, Burger King, Argos]
We managed this with News of the World – we can do it again.
As the New Statesman noted this morning, the revolt against Workfare is spreading – help us spread the revolt!
Update 1: RSPCA have been taken out of the list. They backed out.
Update 2: Boots have also confirmed they have pulled out.
Sorry, the comment form is closed at this time.
Reader comments
Reactions: Twitter, blogs
Sorry, the comment form is closed at this time.
LATEST NEWS
Cameron's gambit over the EU Referendum backfires anyway

20 Comments
5 Comments
5 Comments
48 Comments
25 Comments
57 Comments
12 Comments
48 Comments
15 Comments
24 Comments
50 Comments
14 Comments
5 Comments
29 Comments
13 Comments
41 Comments
60 Comments
42 Comments
26 Comments
25 Comments
NEWS ARTICLES ARCHIVE