11:45 pm - July 8th 2009
The Conservatives milked the Damian McBride affair for all its worth – turning up on television almost everyday in faux-outrage at how someone could be so nasty in politics. Every day a succession of outraged right-wing bloggers and backbench politicians said they expected better standards from Parliament.
If that is the case, what will they now say about the allegations levelled at Andy Coulson – David Cameron's director of communications.
The Media Guardian reports:
The paperwork from the Information Commission revealed the names of 31 journalists working for the News of the World and the Sun, together with the precise details of government agencies, banks, phone companies and others who were conned into handing over confidential information on politicians, actors, sportsmen and women, musicians and television presenters, all of whom are named in the paperwork. This is an offence under the Data Protection Act unless it is justified by public interest. Senior editors are among the journalists who are implicated.
A certain Andy Coulson was first deputy editor and later editor of the News of the World while all this was going on.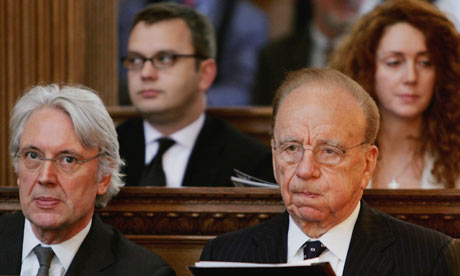 David Cameron's chief press adviser, Andy Coulson, is not named in any of the suppressed evidence. However, the paperwork shows that during the time when he was editor of the News of the World, and contrary to News Group's earlier denials, editorial staff for whom he was responsible were involved with private investigators who engaged in illegal phone-hacking; and that when Coulson was deputy editor, reporters and executives were commissioning multiple purchases of confidential information, which is illegal unless it is proved to be in the public interest. These purchases were not secret within the News of the World office: they were openly paid for by the accounts department with invoices which itemised illegal acts. News Group has always maintained that it acts lawfully and in the public interest.
It would frankly be astounding if the editor of such a big newspaper did not know that all this illegal activity was taking place right under his nose.
Check out the list of people:
Among those whose privacy apparently was illegally violated when British Telecom was conned into handing over their addresses and/or ex-directory numbers are Nigella Lawson (four times); Patsy Kensit; Jude Law and Sadie Frost; Lisa Snowdon (three times); Anne Robinson and her former partner; Carol Caplin; Lenny Henry; Vanessa Feltz; Lord Mountbatten's grandson; and witnesses to the murder of Jill Dando, thus potentially interfering with the course of a live police inquiry.

When the actress Charlotte Coleman died after an asthma attack, the News of the World paid for BT to be conned into handing over the itemised Friends and Family list from her bereaved parents' phone bill. When the TV presenter Linda Barker moved house, they hired Whittamore to get her new home address from the supposedly confidential social security database.
And only a few days ago David Cameron announced he wanted to curtail or close the media regulator Ofcom, a move that would immensely benefit News International. I wonder who thought of that wheeze.
Sorry, the comment form is closed at this time.
Reader comments
Reactions: Twitter, blogs
Sorry, the comment form is closed at this time.