4:06 pm - February 5th 2009
Hot on the heels of the Guardian's excellent Tax Gap series, LabourList's Derek Draper sparked a shouting match – real and online – when he invited the TaxPayers' Alliance to condemn corporate tax avoidance. He pointed out – quite reasonably – that corporate tax avoidance increases the burden on those ordinary taxpayers that the TPA claims to represent.
But the TPA's campaign director, Mark Wallace, complained that Draper's tone was quite unreasonable – and added: "Corporate tax avoidance is a rational response to an overly complex and burdensome tax code." So no condemnation there.
I find the spectre of being shouted at by Draper less menacing than the TPA's own sneering condenscension towards seemingly everyone involved in providing public services.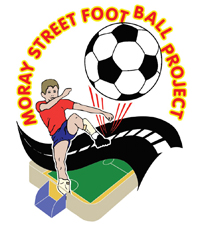 Back in August 2008, the TPA's "grassroots co-ordinator" Tim Aker (salary undisclosed) took exception to Moray Council advertising for a "Street Football Co-ordinator" (salary £19,887), who would work "to improve the health and well being of children and young people in Moray" and be "willing to travel and work unsociable hours".
"Can you contain the rage?" he raged. "This is unbelievable. Councils now engaging in planning and funding 'street football'. All you need for football is a few jumpers for goalposts and a ball… Believe you me when I say this job is going in our non-job report in December."
And, true to his word, it did.
The TPA loves these surveys – they can be counted on to generate outraged national and local headlines across the country. (Its most recent survey "exposed" council middle management pay – except it managed to skew the statistics by including teachers.)
The tabloids lapped it up. "It's boom time for ludicrous jobs," scoffed the Daily Mail, barely rewriting the TPA's press release. "Moronic Moray," screamed the Sun.
But the Scottish national and regional press didn't play ball. "Council shows group red card over non-job claim," was the Press and Journal's headline, and came up with the novel idea of hearing what the council as well as the TPA had to say.
The Sunday Herald went further. Far from being ashamed, Moray Council was proud of its street football scheme. The post was part-time and so the real salary was only half of that advertised, of which Moray Council provided just £3,000. Grampian Police, Grampian Fire and Rescue Service, and several private companies funded the remainder. (If the TPA had bothered to look – nothing too strenuous, a Google search would have sufficed – they would have quickly discovered why Grampian Police were among the scheme's keenest backers.)
It's worth reading Moray Council's comments to the Herald in full, because they pretty much spell out everything that's wrong with TaxPayers' Alliance's "research":
More than 70 young people attend weekly street football games on Friday and Saturday evenings in Moray. There has been a marked reduction in the instances of anti-social behaviour – vandalism, teenage alcohol abuse and graffiti – in these targeted areas since the introduction of street football, saving many thousands of pounds.

I realise that the TaxPayers' Alliance need to grab headlines to attract the donations that keep them in a job, but their poor research lets them down. All they have done is scan for job adverts and picked out those that sound quirky.

Far from being the self-appointed scrutineers they set out to be, the TaxPayers' Alliance appear to have become a cash-generating body whose raison d'etre is to generate puff to keep their staff in a job. What a pity, they could be so much more useful.
Update: Vino chimes in:
This article highlights that the "Taxpayers' Alliance" seem rather reluctant to condemn the activities of corporate tax dodgers. This is strange since, it is because the wealthy dodge tax that ordinary taxpayers have to pay more taxes than they otherwise would do. By defending the tax dodging of wealthy individuals and corporations, the TPA demonstrate that they are not interested in standing up for ordinary people who pay the taxes they should – but instead choose the side of the rich and big business who ignore their social and legal responsibilities.
Sorry, the comment form is closed at this time.