5:51 pm - December 21st 2008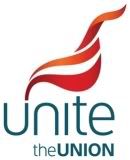 It was with not a little sadness and familiarity that I read Catherine Bennett's article in today's Observer, in which she vocally opposes the idea of a government bail-out for Jaguar Land Rover. It is not so much her opposition to the terms being discussed (I would support an all-out nationalisation rather than the usual cash-injection bailout that has been mooted), but rather an aspect of her reasoning, which is at issue.
There is, as most readers here will know, a long-standing fault line between green and left-wing politics, which has never been fully resolved. On the left, the vast majority of us (myself included) acknowledge the reality of environmental issues such as climate change, species decline or pollution, and we would seek political action to support these problems. Similarly, most (though not all) greens would count themselves as part of the progressive wing of politics, having long ago and rightly dispatched most of the misanthropes and population bombers who infested their movement in the 1970s. However the two movements have never fully married, for all of this apparent convergence, and periodically we see why.
Just to give one anecdotal example, I can remember attending a No Sweat gathering a couple of years ago, where an academic whose name I forget was giving a lecture on the immediacy of the climate crisis. He made, and kept returning to, the point that many of the world's industries are environmentally unsustainable and will have to change if the crisis is not to become a calamity. This point is plainly true. However I raised the "then what" question, to which he did not appear to have (or want, or indeed think it particularly important to have) an answer. What, I asked, would he suggest as an alternative mode of employment for a coal miner in West Virginia who had never known anything other than the coal industry since he was young. "Well, he'll have transferrable skills", came the answer. Like what? "Digging", the definitive answer delivered with a shrug to suppressed giggles among the assembled audience.

The point here is that whilst green politics does appeal on the left, it only appeals strongly to a certain, overwhelmingly metropolitan and middle class, section with jobs and lifestyles that can easily absorb a switch from cars to public transport, a bit of recycling and buying organic. This is fine if you are within the public sector professions, but rather harder to wear if you are an assembly line worker at Land Rover whose job has to go in order to promote the virtues espoused by others.
And this brings me back to Bennett. She is usually a humane and witty writer, however she treats the jobs and lives which would be shattered by a collapse at Jaguar Land Rover, almost as an afterthought. There are two main points where she mentions the workforce at all:
So, when assessing the plight of Jaguar Land Rover we should ask ourselves – once we've thought about all the poor workers – whether we want to live in a world without the 4.2 litre V8 petrol supercharged Jaguar which emits 299g of CO2 per kilometre
So, "once we've thought about the workers", we should get rid of the evil cars anyway, albeit with a certain nostalgic guilt about the union members now swelling the unemployment rolls. There again, maybe their livelihoods are a worthy sacrifice given what bastards Land Rover's customers tend to be. After all, what's a few unemployed car monkeys if you get to laugh at Gaunty over drinkies in Farringdon?
Which is not to say Jaguar Land Rover's workers deserve to be abandoned by the government, like the unfortunate staff of Woolworths. In the unlikely event of the brand's collapse, public money may be used, instead, to train its former workers to make sustainable vehicles: the recession's long-awaited green dividend.
Ergo, they could re-train to make Toyota Priuses, in factories that don't exist, in a region where as far as I know not one major manufacturer is planning to expand. It won't happen. They'll end up either on the dole or working in service industries for less than two thirds of what they earned in manufacturing, just like much of the ex-Rover workforce in Birmingham. Substance misuse (primarily alcohol) rises amongst manual workers when they become unemployed, as I and my overworked colleagues can attest to from the bitter experience of people who lost automotive jobs in Coventry. The consequences are devastating.
Unite, my own union and also the one most heavily organised in the automotive sector, has called for a large-scale bail-out of the car industry. For me that would have to be tied (at least) to government ownership of majority stakes in the firms which receive the cash. There would also have to be environmental targets, and longer term I would indeed advocate a change to more sustainable vehicles. However that has more to do with governmental pressure on bosses, than it does with throwing workers onto the scrapheap whilst mouthing green platitudes about how this will not be such a bad thing in the long run.
Unite's solution is far from perfect. But it is a more humane plan than that offered by "progressives" more concerned with feeling good about their own lifestyles than thinking properly about the human consequences of the policies which they advocate. Workers in the Midlands and elsewhere have suffered enough: it is time to remember who the left is there for.
About the author
Alan Thomas is a regular contributor to Liberal Conspiracy. He is a blogger, a political activist and a lay member of Unite-TGWU. His main interests outside of UK left politics are in Turkey, Kurdistan and the USA. And is also always delighted to write about wine and fine food when he's in less of an intellectual mood. Also at:
Shiraz Socialist
·
Other posts by
Alan Thomas
Story Filed Under
:
Blog
Sorry, the comment form is closed at this time.